Movicon.next
---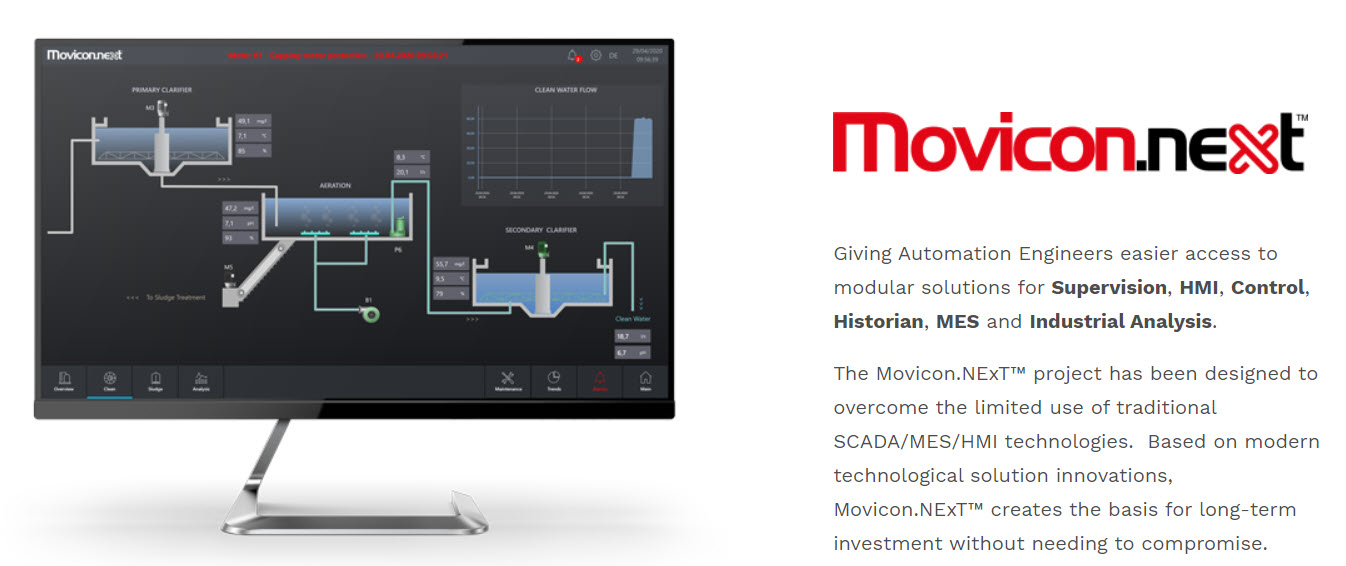 What are the advantages?
Movicon.NExT ™ is able to offer openness and integration hitherto unimaginable in the world of automation.
Opening
Based on the concepts of "Plug-In", it allows maximum interoperability with the system, so much so that new functional modules can be integrated into the Progea Framework, completely customizing their .NET solutions.
Scalability
Designed to ensure maximum scalability, and allows you to use a single configuration environment for modular solutions in a simple and flexible way.
Quick engineering
Thanks to wizards and templates, symbol libraries and toolboxes, evelopment times are drastically reduced.
Compliant with standards
It is a software technology completely based on market standards, from which openness and reliability derive.
Maximum Security
Security is guaranteed both in data management between client and server, and in User and Password management thanks to different authentication models.
Connectivity It is based on the innovative OPC UA technology
This guarantees maximum connectivity natively to any device or application module based on this technology, which offers unmatched features for safety and performance.
Ex.Application